Fiber NL
Fiber NL became the fastest growing independent provider of the Netherlands. The company has proven to be able to disrupt the market and to capitalize on key market trends.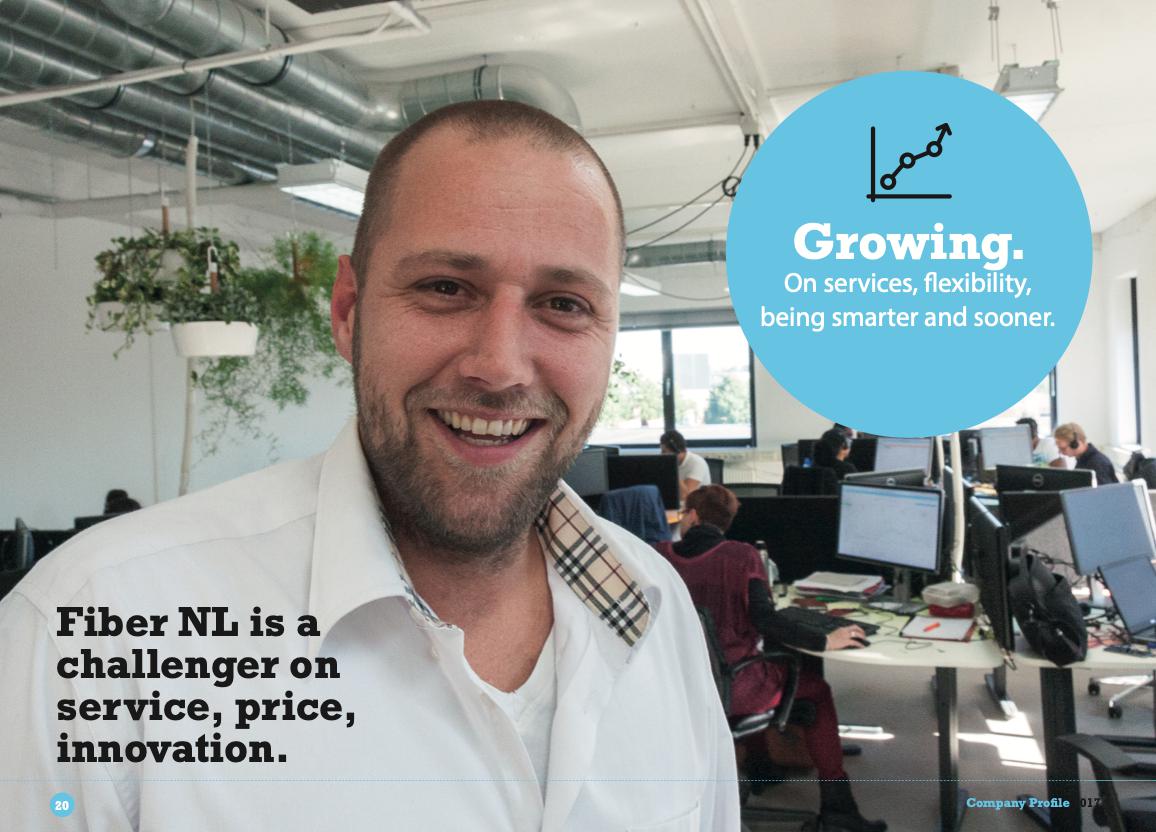 Market
Duopolistic market; KPN and Vodafone Ziggo, control more than 80% of the television market and close to 90% of the broadband market.
High entry barriers; financially, operational and commercially.
Smaller players are limited because of a regional approach. 
Expanding footprint by increasing number of homes passed in new FttH areas.
Disruptive business model
Independent of network owners: available on multiple FttH networks and first mover on new ones.
Outsourced business process with its own unique provisioning and billing platform, which enables flexibility.
A unique brand/domain, a sympathetic national and regional marketing approach and cost per order acquisition, has created controlled growth.
Operational excellence and automated processes; from order to cash. More than 80% of the orders will never be touched by an employee.
Attractive customer proposition
Innovative: high speed FttH internet, interactive television, cheaper telephony, mobile and Smart Alarm/Home, how customers want it; with a fair policy, a high degree on flexibility at the best possible price.
Transparent: fixed pricing, flexible and modular products and no hidden costs.
Flexible: automated processing, but with short lines of communication. 'Try and Buy' and don't pay for products you don't use or tv channels you don't watch, turn them on or off in via self service.
Fair: guaranteed internet speeds.
Structured and efficient marketing approach
National advertising by smart media buying.
The company have had in two years time over € 14 million media value in 'above the line' campaigns (out of home, radio, television, print and online).
Using online, targeted, measurable, and interactive marketing to reach and convert leads into customers.
Unique market intelligence, outsourced acquisition model, strict chain management, max flexibili­ty and controlled growth.
Active retail, online and offline; all combined with database marketing.
In-house developed marketing application that handles every aspect of order-acceptance, order-entry, pre-processing/validation, lead tracking, credit check and sales/performance reporting.
Every campaign is evaluated and strictly managed by a Cost per Order (CPO). Sales channels are weighted on volume and costs; this means a manageable average CPO.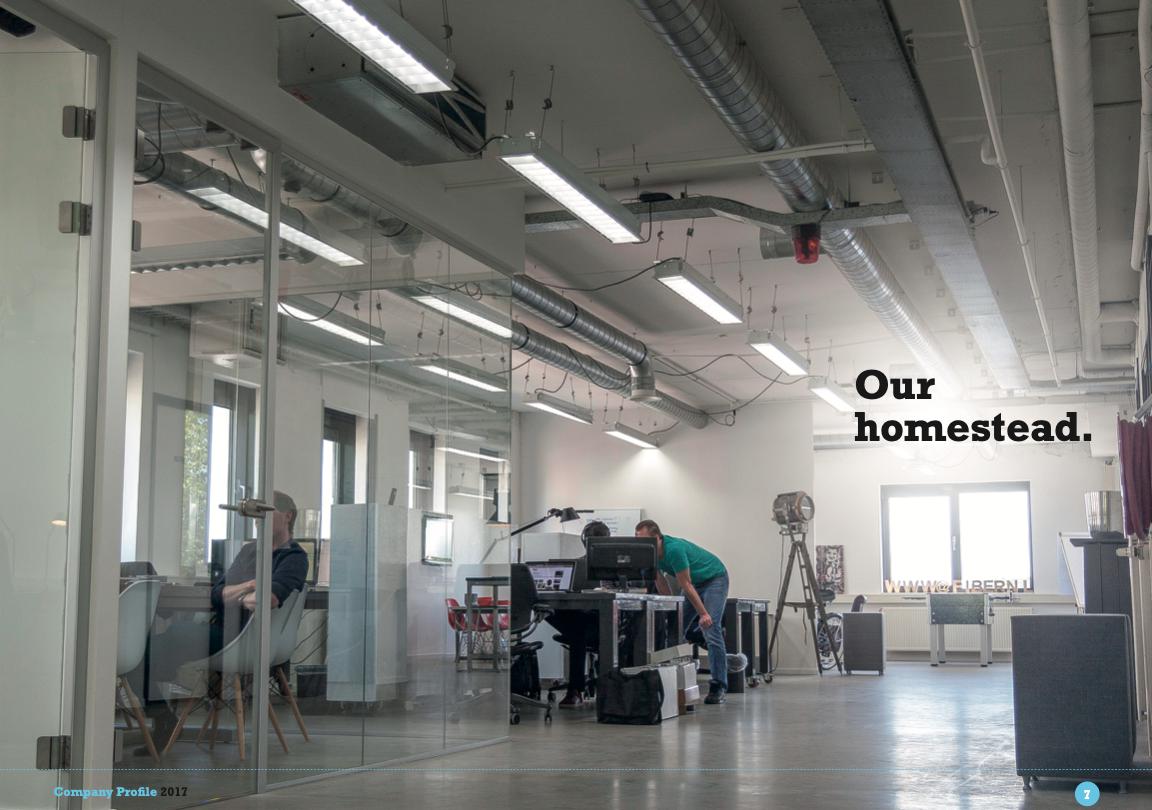 Exit
Over the course of time Fiber NL has taken over former challenger 'Scarlet Telecom' and has attempted to take over 'Vodafone Thuis' and Online, in order to become the number three player in the Netherlands. Not being able to achieve this goal, in combination with market dynamics and the dependency of the monopoly of KPN's fixed network; the company was successfully sold to M7 - Vivendi (French media conglomerate).
*This case is shown as part of Globitas' team track record. Members were actively involved in the management and as shareholders and/or as an investor of the case mentioned above.