New CEO for MMMatter Group and MPG Netherlands
Olivier Smit started his new position as CEO of Globitas' portfolio company MMMatter. Under the leadership of Smit, who previously worked in various management positions, the organization is entering a new phase. Smit will initially focus on the further development and integration of the agencies and existing clients with the ambition to grow further nationally and internationally.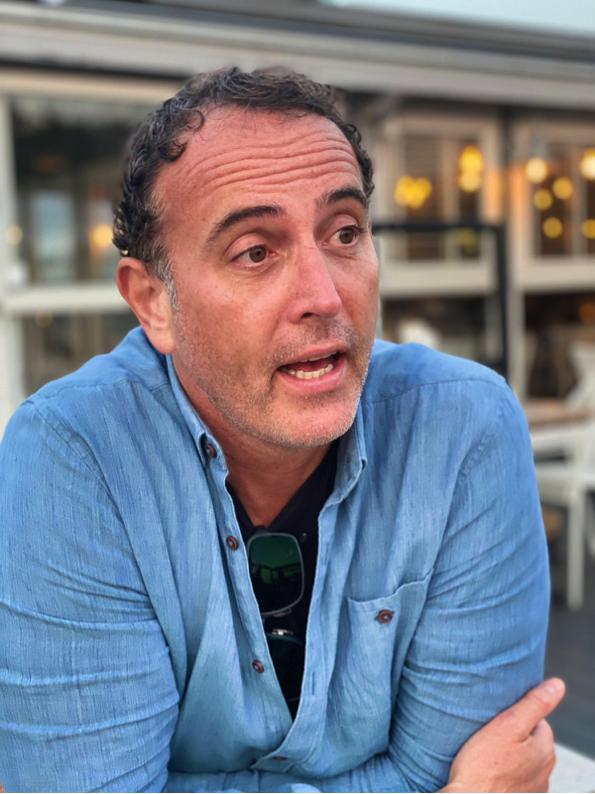 Smit takes over from Dolly van den Akker, who after 6.5 years, is taking up a new challenge. Arthur Clement on behalf of the shareholders: "In Olivier we have found someone who fits in well with the new phase. This is a fantastic time for brands. People expect brands to create a positive impact. We help brands do things better by being part of a culture, seizing new media opportunities and making smart use of data and technologies. Olivier's broad experience as a director, knowledge of creating engaging content, the changes in the market and his leadership style are perfectly in line with this. I would like to thank Dolly for her enormous commitment to the organization and wish her success in her next step."
Smit has a broad track record, national and international, in various executive and management positions where (digital) transition and a focus on growth were central. In recent years he has worked as an independent consultant for EuroParcs, among others, and previously held positions at Vitesse, KNSB, J Walter Thompson, UNICEF, ABN Amro Bank and Hilton Hotels in the Netherlands and abroad.
"MMMatter has developed itself into a full-service cross-media oriented content and marketing organization with a broad range of services for attractive customers. In order to serve our customers optimally and because we want to constantly create added value for our customers, it is important that we also continue to develop and that we add new knowledge and expertise to the group. I am really looking forward to taking the lead in this next phase together with our customers and colleagues. The focus will be on digital acceleration and the integration and development of an international agency network," says Olivier Smit.
MMMatter is an international agency network with offices in Amsterdam,
Amstelveen, New York and Antwerp. Through data, measure and creation, we offer full-service support to brands with their marketing and communication challenges from one single point of contact. The group will continue to expand and now consists of the content marketing agencies MPG Netherlands, MPG.Concepts (New York), Gicom (Belgium) and the social media agencies SOCIAL.INC and The Social Club.
The joint offices work for Ahold, Akzo Nobel, AS Watson, Flower Council Holland, De Efteling, Eneco, Gall&Gall, Holland Casino, IKEA Foundation, Nederlandse Spoorwegen, PWN, Rituals, Sennheiser, Techniek Nederland, Rabobank, Unilever and Yuverta.
For more information see mmmatter.com